Songbird Sewing Company is a small, family-run business located in upstate New York that values the relationships we have with our customers. We carefully craft each of our products by hand with an emphasis on quality and longevity. Our goal is to provide our customers with products that they will treasure for years to come and to foster long-lasting relationships with them.
2023 Collection for Eagle Shoppe
We collaborate with a local clothing brand company located in Clayton, New York. 1000 Islands 40 Acres is exclusively sold at the Eagle Shoppe. Each bag is a one of a kind and lined in 1000 Islands wool tartan. Visit their website eagleshoppe.com for more information.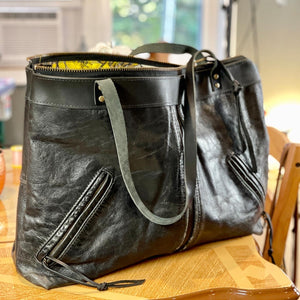 Custom Bag Design Process
At Songbird Sewing Company, we pride ourselves on creating one-of-a-kind, handcrafted leather bags that are tailored to your unique style and needs. Please note that custom orders are non-refundable, and the length of time required for custom orders can vary depending on our current workload, the complexity of the design, and the availability of materials. Here's what you can expect when working with us to design your dream bag:

Step-by-Step Guide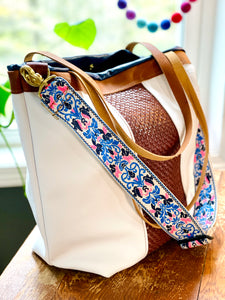 Studio/Events
Experience personalized shopping at the Studio on a limited basis each month. Contact us at Renee@songbirdsewingco.com or text/call us at 315-489-8470 to schedule your appointment and reserve your spot.
The Crew
We love the outdoors and spend as much time in it as possible! We are sailors, skiers, hikers, hammock dwellers, tiny house enthusiasts, tree house builders, yogis, foodies and above all dreamers. Finding design inspiration from all of our travels, we love Lake Ontario, the Tug Hill Plateau, and the Adirondack Mountains. We support sustainable design/style and we strive to provide thoughtful, lasting products to our customers while promoting an adventure filled, eco-friendly lifestyle. We invite you to join our crew, and we thank you for visiting our website.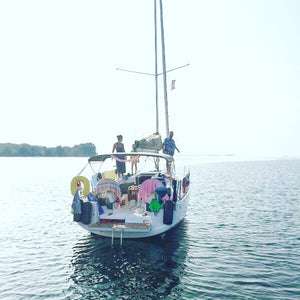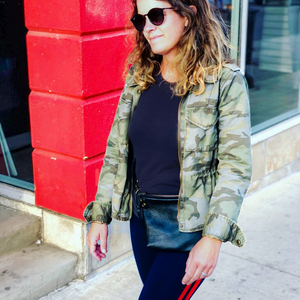 The Makers
Inspired by her love for the outdoors, fashion, vintage and repurposed textiles Reneé, with the help of her husband (employee of the year 2013-2019), creates simple, sustainably designed handbags and other accessories.
Reneé lives with her husband and two beautiful children in upstate New York. They can be found sailing around Lake Ontario, or wandering around their homestead (often buried in snow) on the Tug Hill Plateau.
COPYRIGHT © 2020 SONGBIRD SEWING COMPANY